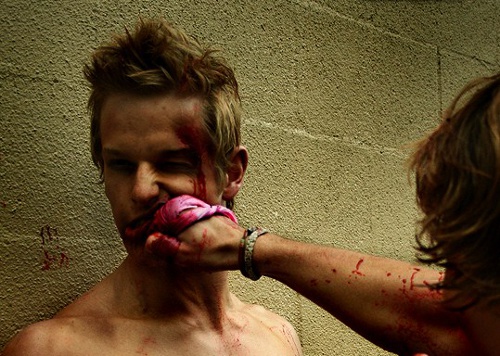 A vacation from the fight game.
It's been quite a while since I've written about anything in the fight world.  And it's not because there have not been things to discuss.  I really took a break from the fight scene because all of my favorite fighters were getting beat up and beat up badly.
It all started with Seth Petruzeli filling in for an injured Ken Shamrock to fight Kimbo Slice on October 4, 2008.  The fight lasted all of 14 seconds and ended with Kimbo being saved by the referee, so he wouldn't take any more punishment.  I'm not a huge fan of Kimbo's, but since Ken couldn't fight and Seth was a last minute stand in, who no one really knew… I thought it would be lights out for Petruzeli and a walk over for Kimbo.  Boy was I wrong.  It's true what they say in the fight game.  On any given night, as long as it's a fight, anyone can get knocked out.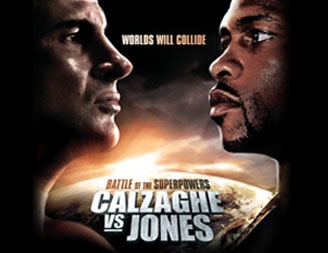 Then on November 8, 2008, my long time favorite, Roy Jones was set to climb back in the ring (disregarding my personal advice to retire) to fight undefeated Joe Calzaghe.  Roy didn't look too bad and knocked Calzaghe down in the first round with a nice right hand punch.  From there it was all downhill for Roy Jones Jr. He was taken apart, bit by bit, piece by piece by the onslaught of punches from Joe Calzaghe.  My favorite boxer, Roy Jones, after this defeat, needs to retire.  I would like to see Joe Calzaghe take on Bernard Hopkins, since he's on the circuit of beating up boxers that should retire.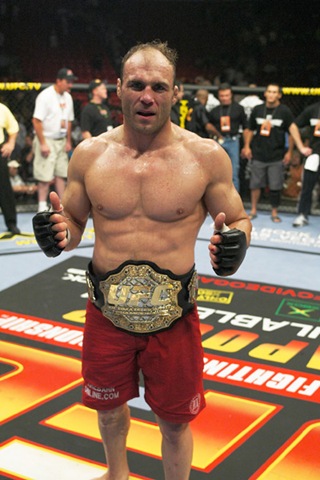 On to the Mixed Martial Arts world and one of my favorite, never-say-die fighters – Randy Couture takes on the monster of manhood, Brock Lesnar on November 15, 2008 in UFC 91. I was worried about this fight from the time I heard about it happening. Randy has always shocked me with his heart and ability to research his opponents and then pick them apart in the octagon. But Brock at 275 lbs, just seemed too big and too fast.  I however, backed Randy all the way and was wrong… again.  In the second round, after some mutual rough-housing, Brock hits Randy with the cinder blocks he calls hands and drops Randy to the mat. Lesnar follows up with some hammer fists to the head of Couture and the referee has to step in and stop the fight.  Yet another sad day for my fighter, but looking forward to Lesnar vs. Mir, the sequel!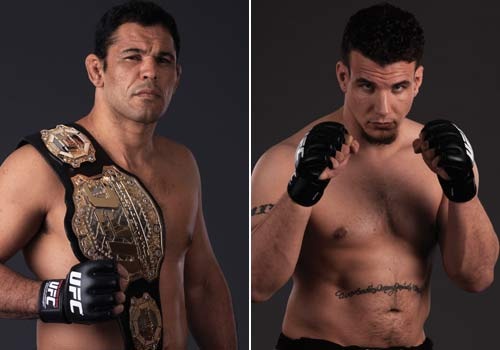 Funny I should mention Frank Mir, because in UFC 92 on December 27, 2008 he delivered a serious beating to my favorite MMA fighter, Antonio Rodrigo Nogueira. It was very hard for me to watch as Frank Mir fought the fight of his life and had an answer for everything Nogueira tried. Mir's striking was excellent, he looked like a golden gloves boxer in the octagon. I would have enjoyed the fight a lot more if Mir wasn't pummeling my main man, Nogueira, but it was a very good showing for him and I look forward to the rematch of Frank Mir vs Brock Lesnar.  Mir took the first fight by submission, although Lesnar was pounding on him.  Nog, I love ya man, but it's looking like it's time to start rapping it up.  One more fight – against Randy Couture.  Win or lose, they  both  go out on a good note.  Two champions in the ring for the last time.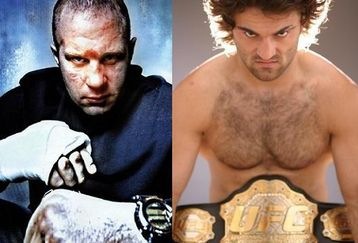 Finally, the fall of Andrei Arlovski. From the first time I watched Andrei fight, I liked his style.  He seemed to have all of the skills to become champion.  Punching and kicking skills, ground and pound and submissions too.  Arlovski proved me right and became UFC Heavyweight champion for several years.  He did have a careless streak which became painfully obvious when he fought Fedor Emelianenko for the Affliction : Banned heavyweight title on January 24, 2009.  I wasn't sure of Arlovski's chances in this fight, as Fedor has put away several of my MMA favorites in Pride.  I did have faith in Arlovski though, he posessed more of a total package than others Fedor has punished.  Fedor started the fight very aggressively, like normal, but Andrei was able to defend and even neutralize Fedor with attacks of his own.  Towards the end of round 1, Arlovski had Fedor in a corner, delivering power strikes and kicks (this is the careless part), when for some reason, he decided he wanted to throw a flying knee, punch, elbow or something, but before he could get the strike loaded and after he jumped in the air, Fedor launched a powerful and looping overhand right that clipped Arlovski's chin and put him to sleep in mid-air, then Arlovski fell face first into the mat.  I was crushed, so I can only imagine how Andrei must have felt (after he woke up).  To be doing so well, against a man that many claim to be unbeatable, was tremendous achievement, although the end result was not what he wanted.  I definitely think a rematch is necessary between Fedor and Andrei, but if that can't happen, Fedor vs. Lesnar is a fight that I would go to see live.
Those are the reasons I have been invisible for the last couple months in the fight world.  It was hard to take all of that, month after month.  But I'm here, and win or lose for my fighters, I'll let  you know my take on future fights and look forward to some main events just around the corner.
nba
black radio
frank mir
mma
knockout
town hall meeting
chuck liddell
michael baisden
successful black men
manny pacquiao
sam mitchell
matt hughes
talk shows
jake edwards
compassion
bad boy of radio
fantasy fishing
toronto raptors
the three doctors
brother jake
fantasy sports
blogger gadgets
radio comedy bits
georges st. pierre
antonio nogueira
urban radio
united states of america
rich franklin
the champ
female safety tips
boxing
kimbo slice
the pact
ufc
barack obama
president
matt serra
orlando magic
quinton jackson
ken shamrock
the bond
we beat the street
double entendre
basketball
brock lesnar
positive role models
floyd mayweather jr.
through the eyes of a rapist
rashad evans
rapist email tips