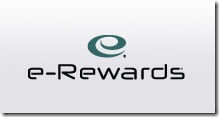 Friends and colleagues often ask me about online surveys and how much money can be made with them.   Over the last couple of months, I did a small sampling  of some of the more well known and more reputable survey sites out there and was able to make some money.  Are you going to become a millionaire doing this?  I don't think so.  But if you become affiliated with a great number of survey web sites you should be able to make some money for the time you put in.  In the 3 months of my testing (which was very part time), I was able to make approximately $325.  Not a lot, but instead of the kids spending 24 hours a day text messaging and killing their summer time on Myspace.com and other social networking sites, why not put them to work doing this?  And it's also cool way for those that are too young to get a summer job, to make a little cash for themselves.  Teaching our children a little entrepreneurship, time management and the value of earning a dollar can never be a bad thing. Below are some of the survey networks I was involved with.  In no particular order and my apologies to any I've missed.
E-Rewards : The program that values your time. You'll earn e-Rewards Currency for participating in market research surveys that are selected to match your interests. You can redeem your earnings for valuable Rewards from a wide array of participating Reward Partners.  click here to check it out
NPD Online Research : As a valued member of our panel, your opinions count every time you share your point of view about the products you buy, the services you use, the Web sites you visit and more. Membership is free and confidential, and by completing our quick, fun online surveys, you could win cash and other prizes!  click here to check it out
Harris Poll Surveys : Become a member of the Harris Poll Online and you will have the opportunity to influence important decision makers in government, corporations, and non-profit organizations. You can help shape the policies, products, and services they offer you! click here to check it out
MySurvey : At MySurvey.com, consumer opinions count in a big way! Innovations inspired by consumer opinion research include air bags, anti-lock brakes, cash reward credit cards, and child-proof safety caps, to name a few. Another example of consumer research is the Conference Board Consumer Confidence Survey, conducted by MySurvey every month for more than 40 years.  These results are regarded as a leading economic indicator and are routinely reported in publications such as the Wall Street Journal, USA Today, and the New York Times. click here to check it out
Vindale Research : Would you like to join the finest minds in research? Share your opinion? Get paid between $5 and $75 for each survey you complete? You've come to the right place with Vindale Research! click here to check it out
ZoomPanel : Have you ever wondered why some beverages are only available in glass rather than plastic bottles? Do you wonder why cereal and baking products typically occupy the same aisle in the grocery store?
These decisions are the direct result of insights provided by consumers like you. Those insights influence the decision makers in government, non-profit organizations and an array of public sector corporations and help determine the policies, products and services they provide. click here to check it out
FusionCash : FusionCash pays you cash to try products and services and take online surveys. It's completely FREE to join. Sign up now and get $3 deposited into your account instantly. You've got nothing to lose and FREE cash to gain! click here to check it out
Good Luck! Now go get that money and please let me know how you do with any of these programs or any that you would like to recommend.